Company

Overview
The Global Leader of Advanced Color Technology
PRISM Technology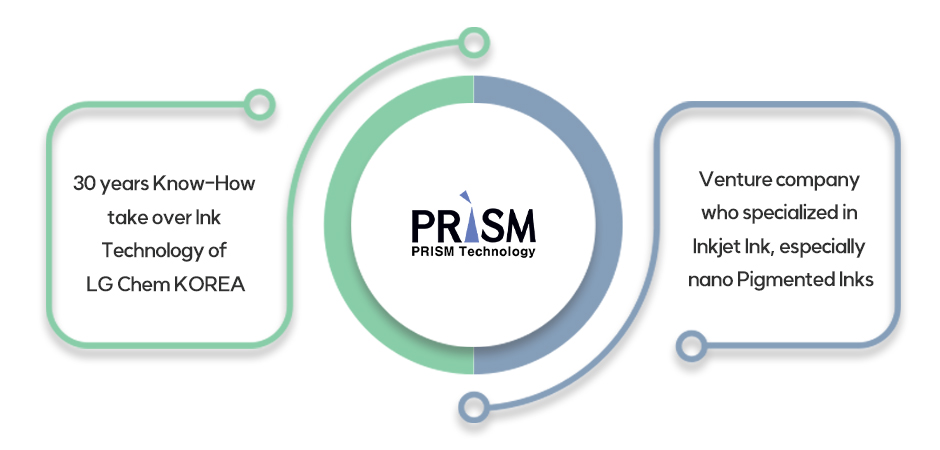 Technology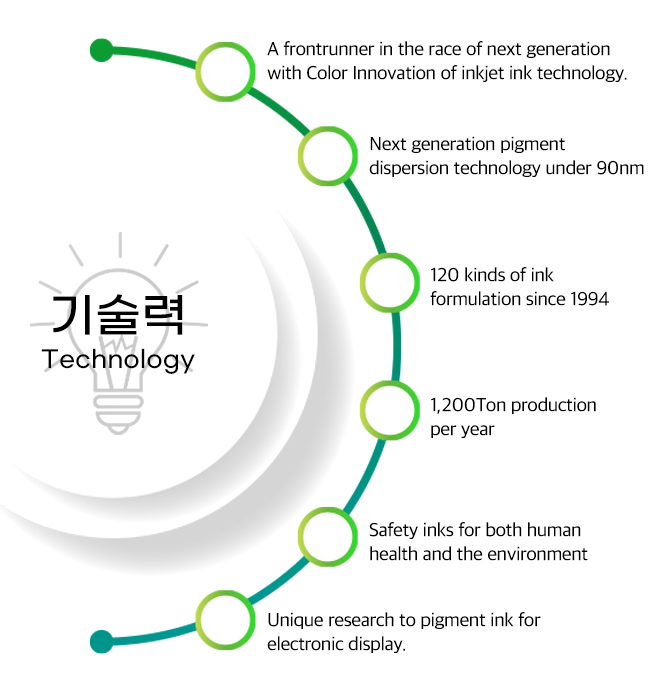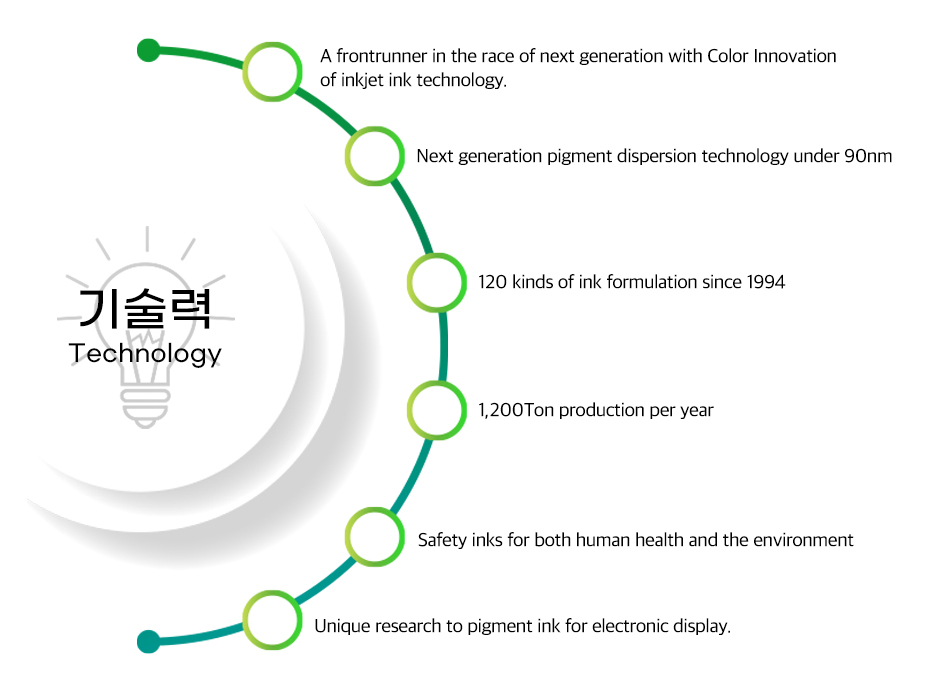 Vision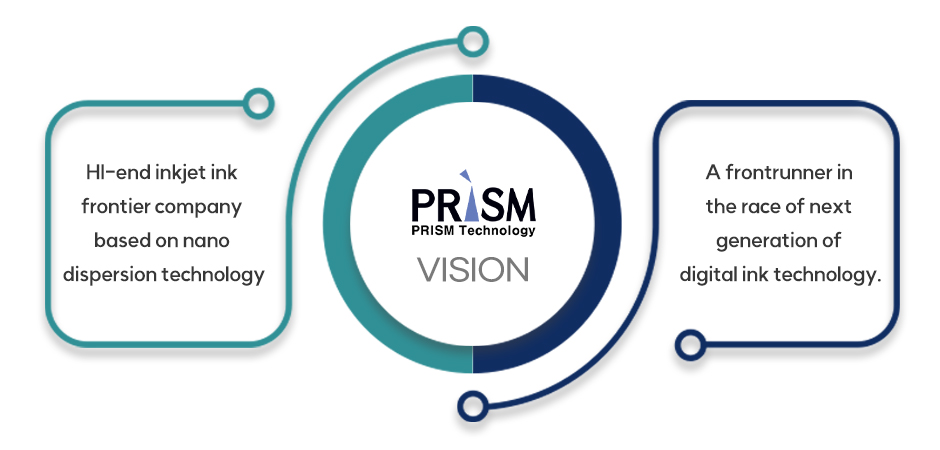 R & D
Nano pigment ink, a unique technology of our own in the areas of dispersion and refining deserving to be named as the world's best.
High purity & quality dying ink based on the technology to synthesize and refine inkjet Specialized in Inkjet Ink, especially nano Pigmented Inks.
Specialized novel formulation technology covering more than 50 products.
Development of Next generation ink based on highly qualified manpower and up-to-dated R&D facilities.
Development of aroma ink grounded on nano capsulation technology, for which we are competing with the world's best inkjet ink providers in R&D capability.
Development of pigment ink, solvent ink and UV ink with experienced dispersion technology.
Development for display and electronic ink, the future ink technology.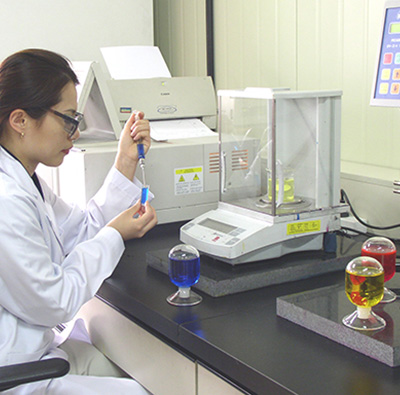 Equipments
Chemical Synthetic Devices
Analytical Instruments
Dye Purification Equipments
Formulation Device
Chemical Equipments for Pigment / solvent Ink
Nano Dispersion Equipments for Pigment / solvent Ink
Pigment Ink Manufacturing Devices
Print testing Equipment
Electornic ink Devices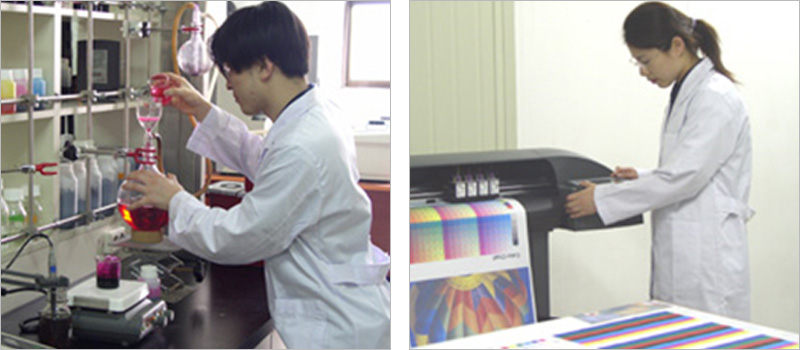 Q/M
The production facility providing perfect quality, which is better than whatever you've experienced.
Environment friendly process of producing and packaging.
Classified products by unique refining & dispersion facility and technology.
Automatic packaging sealing facility designed for highly stable storage without pollution.
Uniformed quality for individual lots through our quality control system.
The production capacity: 1200 MT/yr of Pigment ink, 1300 MT/yr of Dye ink, 600MT/yr of Sublimation ink, 600MT/yr of Eco-solvent ink.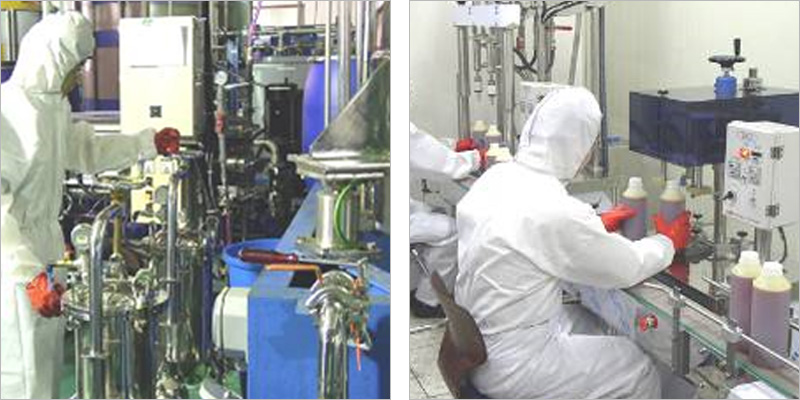 Exportation
15 countries included in Japan, EU, USA, South America etc
Supply Partner with Education Ministry of Philippine.